Whole Earth Brands Retains Jefferies LLC as Financial Advisor to the Special Committee
CHICAGO, July 11, 2023 (GLOBE NEWSWIRE) -- Whole Earth Brands, Inc. (the "Company" or "we" or "our") (Nasdaq: FREE), a global food company enabling healthier lifestyles through premium plant-based sweeteners, flavor enhancers and other foods, today announced that the special committee (the "Special Committee") of the Company's board of directors has retained Jefferies LLC as financial advisor to assist the Special Committee in the review and evaluation of the previously disclosed non-binding proposal received by the Company on June 25, 2023 from Sababa Holdings FREE, LLC ("Sababa") to acquire for cash all of the outstanding shares of the Company's common stock that it does not already own for $4.00 per share (the "Sababa Proposal"), as well as any other proposals or strategic alternatives that may be available to the Company, including remaining as a standalone publicly-traded company.

Nothing in this communication shall constitute a solicitation to buy or an offer to sell shares of the Company's common stock. There can be no assurance that any definitive offer will be made, that any agreement will be executed or that this or any other transaction will be approved or consummated. The Company and the Special Committee do not intend to comment further about the Sababa Proposal unless and until they deem further disclosure is appropriate.
About Whole Earth Brands
Whole Earth Brands is a global food company enabling healthier lifestyles and providing access to high quality plant-based sweeteners, flavor enhancers and other foods through our diverse portfolio of trusted brands and delicious products, including Whole Earth®, Pure Via®, Wholesome®, Swerve®, Canderel® and Equal®. With food playing a central role in people's health and wellness, Whole Earth Brands' innovative product pipeline addresses the growing consumer demand for more dietary options, baking ingredients and taste profiles. Our world-class global distribution network is the largest provider of plant-based sweeteners in more than 100 countries with a vision to expand our portfolio to responsibly meet local preferences. We are committed to helping people enjoy life's everyday moments and the celebrations that bring us together. For more information on how we "Open a World of Goodness®," please visit www.WholeEarthBrands.com.
Forward-Looking Statements
This press release contains forward-looking statements (including within the meaning of the Private Securities Litigation Reform Act of 1995) concerning Whole Earth Brands, Inc. and other matters. These statements may discuss goals, intentions and expectations as to future plans based on current beliefs of management, as well as assumptions made by, and information currently available to, management.
Forward-looking statements may be accompanied by words such as "achieve," "aim," "anticipate," "believe," "can," "continue," "could," "drive," "estimate," "expect," "forecast," "future," "guidance," "grow," "improve," "increase," "intend," "may," "outlook," "plan," "possible," "potential," "predict," "project," "should," "target," "will," "would," or similar words, phrases or expressions. Examples of forward-looking statements include, but are not limited to, the statements made regarding the Sababa Proposal received by the Company, the Company's potential responses to that proposal and the exploration of strategic alternatives by the Company. Factors that could cause actual results to differ materially from those in the forward-looking statements include, but are not limited to, the potential impact of the Sababa Proposal on our business and operations or on our sales, operations and supply chain; adverse changes in the global or regional general business, political and economic conditions, including the impact of continuing uncertainty and instability in certain countries, that could affect our global markets and the potential adverse economic impact and related uncertainty caused by these items; and the Company's ability to offset rising costs through pricing and productivity effectively.
These forward-looking statements are subject to risks, uncertainties and other factors, many of which are outside of the Company's control, which could cause actual results to differ materially from the results contemplated by the forward-looking statements. These statements are subject to the risks and uncertainties indicated from time to time in the documents the Company files (or furnishes) with the U.S. Securities and Exchange Commission.
You are cautioned not to place undue reliance upon any forward-looking statements, which are based only on information currently available to the Company and speak only as of the date made. The Company undertakes no commitment to publicly update or revise the forward-looking statements, whether written or oral that may be made from time to time, whether as a result of new information, future events or otherwise, except as required by law.
Contacts:
Investor Relations Contact:
Whole Earth Brands
312-840-5001
investor@wholeearthbrands.com

ICR
Jeff Sonnek
646-277-1263
jeff.sonnek@icrinc.com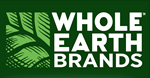 Source: Whole Earth Brands

Released July 11, 2023